产品名称:PRINTER- PV-SP800
型号:PV-SP800
Automated Vision Screen Printer PV-SP600(1)The machine comes with specially rotary table,four work station and special drive motor.While high speed and high accuracy printing is in process the cell co
服务热线:
0769-83228208 0769-89083812
产品类别
Product classification
产品介绍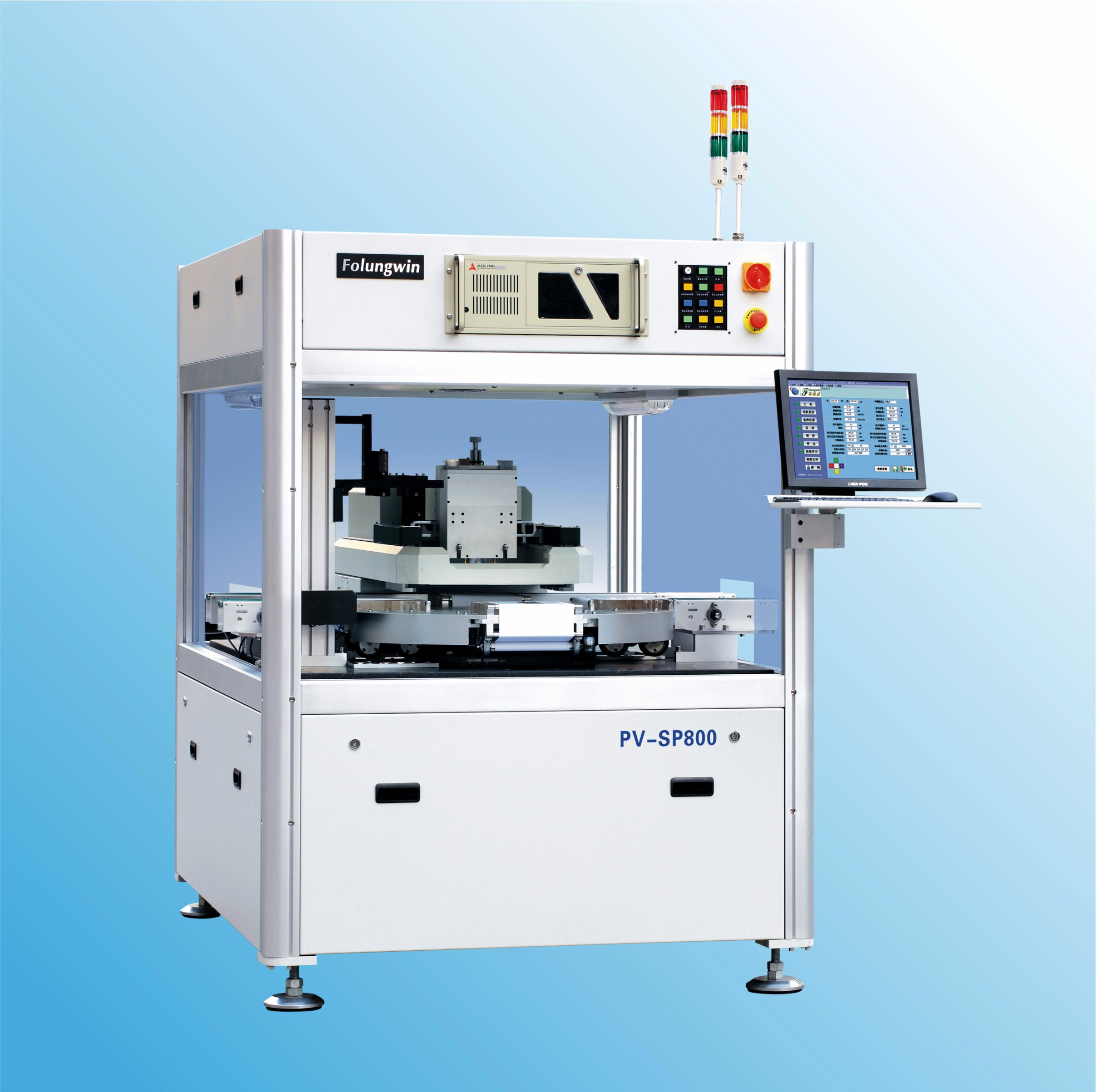 Automated Vision Screen Printer PV-SP600
(1)The machine comes with specially rotary table,four work station and special drive motor.While high speed and high accuracy printing is in process the cell comes in or out simultaneously eliminsting the cell transport time and results in output of up to 1800 pices of cells per hour.
(2)Specially made pneumatic constan-pressure squeegee system ensures high accuracy printing performance.Automated aqueegee in and out and squeegee pressure is automaticslly adjusted to compensate cell thickness variations.Printing modes can be set according to actual productions.
(3)Actual position of the cell can be adjusted through the special drive motor.Screen adjustment along the X,Y and θdirection is controlled by the vision system and the industrial control competer.
(4)The vision system can inspect the cells before and after printing and align the screen autonmatically.When paper is dirty and needs to be changed ,alarm will be generated and this ensures a clean printing atmosphere.
全自动视觉印刷机 PV-SP600
(1)采用旋转平台设计,四个工作台,特制驱动马达,实现高速、高精度印刷的同时,硅片自动进出,省去进出硅片的时间,产量最大达1800片/小时。
(2)特制恒压气动印刷刮刀头,保证高精度印刷,刮刀的进出,及压力控制,压力调整能补偿硅片厚薄的差异,印刷模式可以根
据生产实际情况任意设置。
(3)硅片的实际位置,可以通过特制驱动马达进行调整,丝网在XYθ方向的调整,通过视觉系统和工控电脑自动控制。
(4)采用视觉系统对硅片进行印刷前后的检查及丝网的自动居中,及纸脏时报警提示更换,从而保证印刷环境的清洁。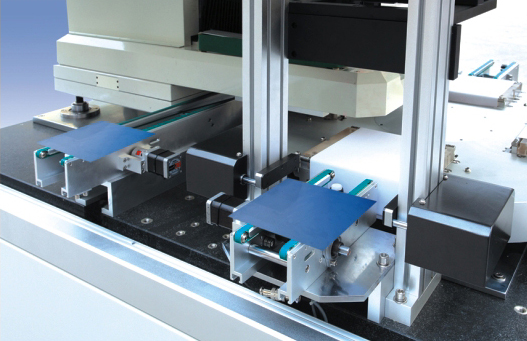 The dual lane design can double the output.
双轨道设计使产能扩充一倍。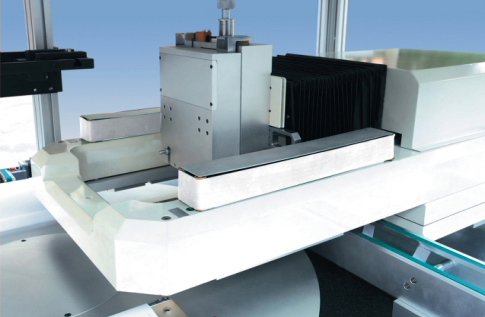 Special squeegee head ensurs high accuracy printing performance.
高精度印刷,特制刮刀头。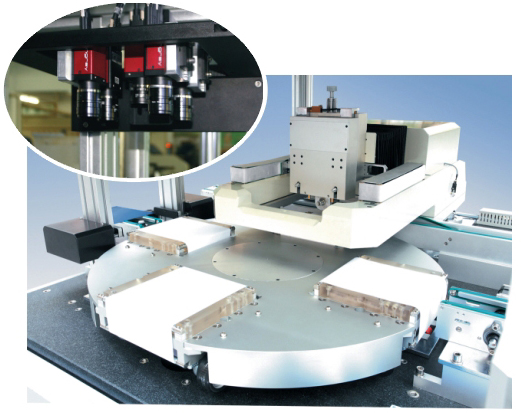 High speed rotary table with high resolution vision system can be quickly upgraded to dual printing capability.
旋转平台设计;配备高解析度视觉系统;可快速升级为二次印刷。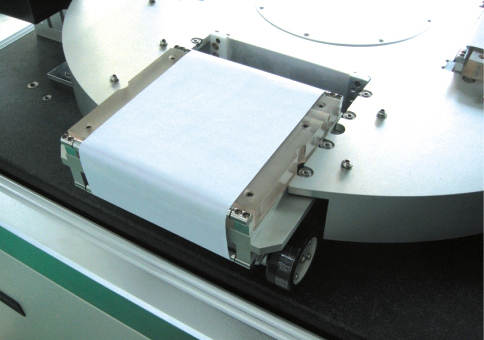 The table utilizes paper roll modular which is high efficient,easy to access and do maintence.
工作台采用卷纸方式、效率高,模块化设计,拆装、保养方便。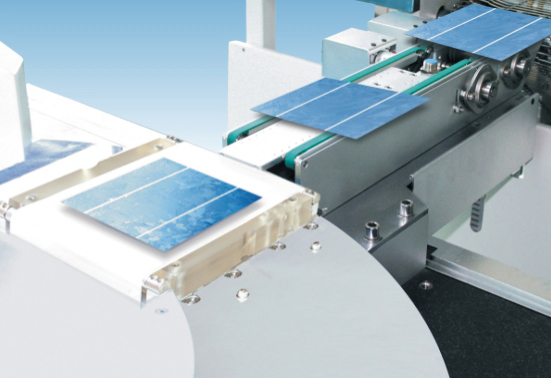 Rotary table sends out cells at high speed.
旋转、高速自动传送出硅片。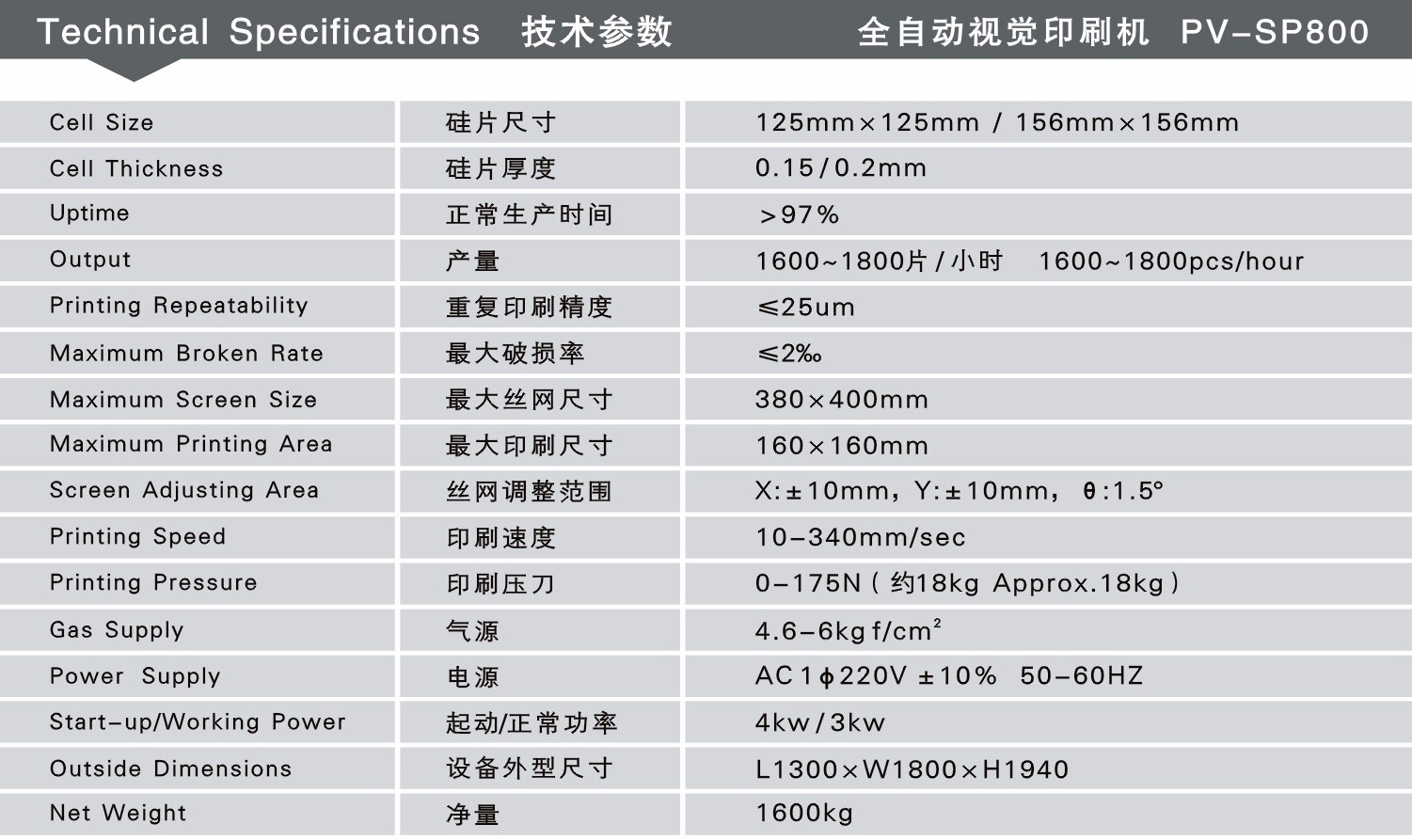 相关产品